Description
Lift Frontless
 

Strapless Backless Bra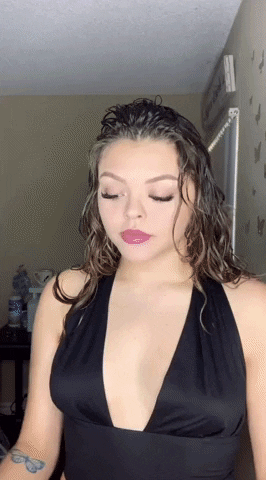 The Frontless Strapless Backless Bra instantly produces amazing, enhanced, visible cleavage while remaining supportive and invisible allowing women to wear even their most daring neckline while achieving a sexy "no bra" look.
the strapless backless bra is designed to provide cleavage and support, all while remaining invisible under clothing. 
the backless bra has No heavy straps cutting into our shoulders, No backband creating a bulge, and no visible front. Frontless - Backless - Strapless. 
 ONE SIZE FITS ALL
the backless strapless bra is adjustable and fits all breast sizes from B to J
As seen on TikTok, Snapchat & Instagram. Our Plunge Bra lives up to its reputation as the #1 frontless bra of 2021!
Our strapless push-up bra is a frontless, backless and strapless bra. It stays completely hidden under your clothes so you can perfectly pull off fashionable outfits with a plunging neckline.
It's pretty comfortable. It just goes in your front. It has sticky pads that go around the outside of our boobs with pads that round on the shape and then a U-shaped rod that goes underneath. 
Features :
MODERATE PLUNGE is perfect for necklines that plunge down mid-torso. Click the photos to see how low you can go and which outfits to wear.   
MODERATE PLUNGE BRA - Coated to remain at body temperature. The stainless steel bar design is extremely durable and comfortable as it flows with your body as you move. You can bend, sit, dance, etc… The pusher paddles adjust to your specific shape and feel as if hands are holding you. The bra must be adjusted to your specific shape for comfort and proper fit. 
VOLUMIZING PADS - The pads round out the look under clothing add comfort.  The kit comes with the standard size pads and will fit cup sizes B to DD. If you would like more volume and are a D/DD or larger, we recommend ordering the Voluptuous Pads.  If you are a B cup or smaller, we also have the Petite pads. (Sold Separately)
Anti-Slip SILICONE STICKERS (2 Pairs) - You must apply all four stickers to both the paddles and the pads for the bra to work! The stickers will last many many years. The grip can be reactivated with a dab of water and rub dry. These are reusable, though we do offer replacements on our website. 


How to use the strapless

 

Bra and review video
Step 1: Slide the volumizing pads onto the paddles and rotate them down 45 degrees so they lay diagonally across the sides of your breasts(as shown). The bottoms of the paddles will protrude; this is not a problem
Step 2: Bend the black bra bar close together. Then place the bra on, one breast at a time, by using your free hand to pull each breast "into" the bra.
Step 3: Position the pointed part of the pads to point toward your nipples. For a rounder fuller look, you can swap the left pad to the right paddle and vice versa. Just be sure to angle them roughly 45 degrees.
SPECIFICATIONS

Color: Beige/Black
Cup Size: Fits Cup Sizes B to DD.
Material: Plastic + Cloth + Silicone + Steel Wire
Payment & Security
Your payment information is processed securely. We do not store credit card details nor have access to your credit card information.