Portable Foldable Automatic Fishing Net Landing Net Trap Cast Dip Cage Fish Shrimp Trap Fish Net Minnow Crayfish Crab Baits Cast
A Convenient And Simple Way To Catch Shrimp And Fish!
Are you frustrated every time you go fishing that you can't even catch a single one?
Catch everything in no time with this amazing Foldable Fishing Net Trap!
The mesh is made of high-precision nylon that is sturdy and won't easily break during fishing!
The thick steel wire of the fishing trap ensures the shape will not be deformed even with frequent use!
Great for catching smelt, crayfish, minnows, lobsters, crabs, crawfish, shrimp, and more!
It is possible to catch 5 pounds of kinds of seafood in just 30 minutes with this durable Foldable Fishing Net Trap!
360 Degree Multi-Faceted Design
The 360-degree multi-faceted porous design easily captures a variety of prey such as crustaceans and fish!
Type:
60CM 6-sided
65CM 8-sided
Package Includes:
1 x Foldable Fishing Net Trap
The outer surface of the bracket is covered with a plastic film to increase the life of the trap!
This incredible Foldable Fishing Net Trap has a button device where the net folds when pressed!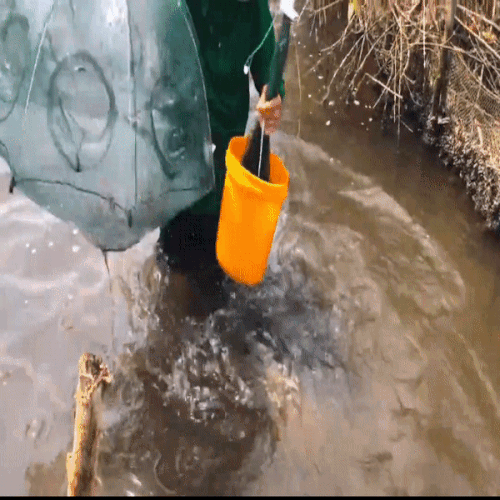 Foldable design that is easy to carry and store!
Choose from multiple entrances such as 6 and 8 holes depending on your needs!
Simple to use by simply pulling the string on the top and the net will automatically open!
It has a special large zipper made of plastic material that is rust-resistant!
An ideal gift for fishing enthusiasts!
Make the most out of your fishing shenanigans and be sure to take home different underwater prey with this lightweight Foldable Fishing Net Trap now!